Faith
Week 2 has begun! @  http://www.jen-c-designs.com/thejourney/viewtopic.php?f=8&t=13
Thank you to every who participated last week!
I've decided to "sweeten the deal" for this month as far as the coupons will go. The plan was to give away 2 $10 coupons each month, but I'm going to do it each week for January
I put all the entries into a list and then popped them into random.org. The winners from last week are ...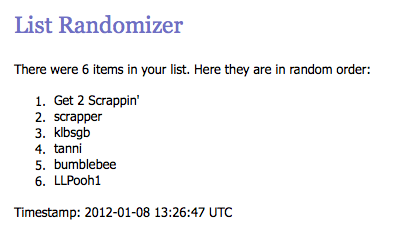 I will be sending you two your coupons asap!
And this is the prompt for this week:
"What is your Word for 2012? Choose a word that summarizes your hopes, your vision for the year, your mantra."
Lovely layouts ladies for Week 2
This is my word for 2012 ~ "Faith" for Wk 2.
The photo is our view ~ a sunset over the Hawkesbury River.
"Faith" @ http://www.digiscrapsdrivein.com/galler ... hoto=23742
See you next week :)  Hope you're enjoying the journey!
06:08:06 pm .
15
Jan
2012